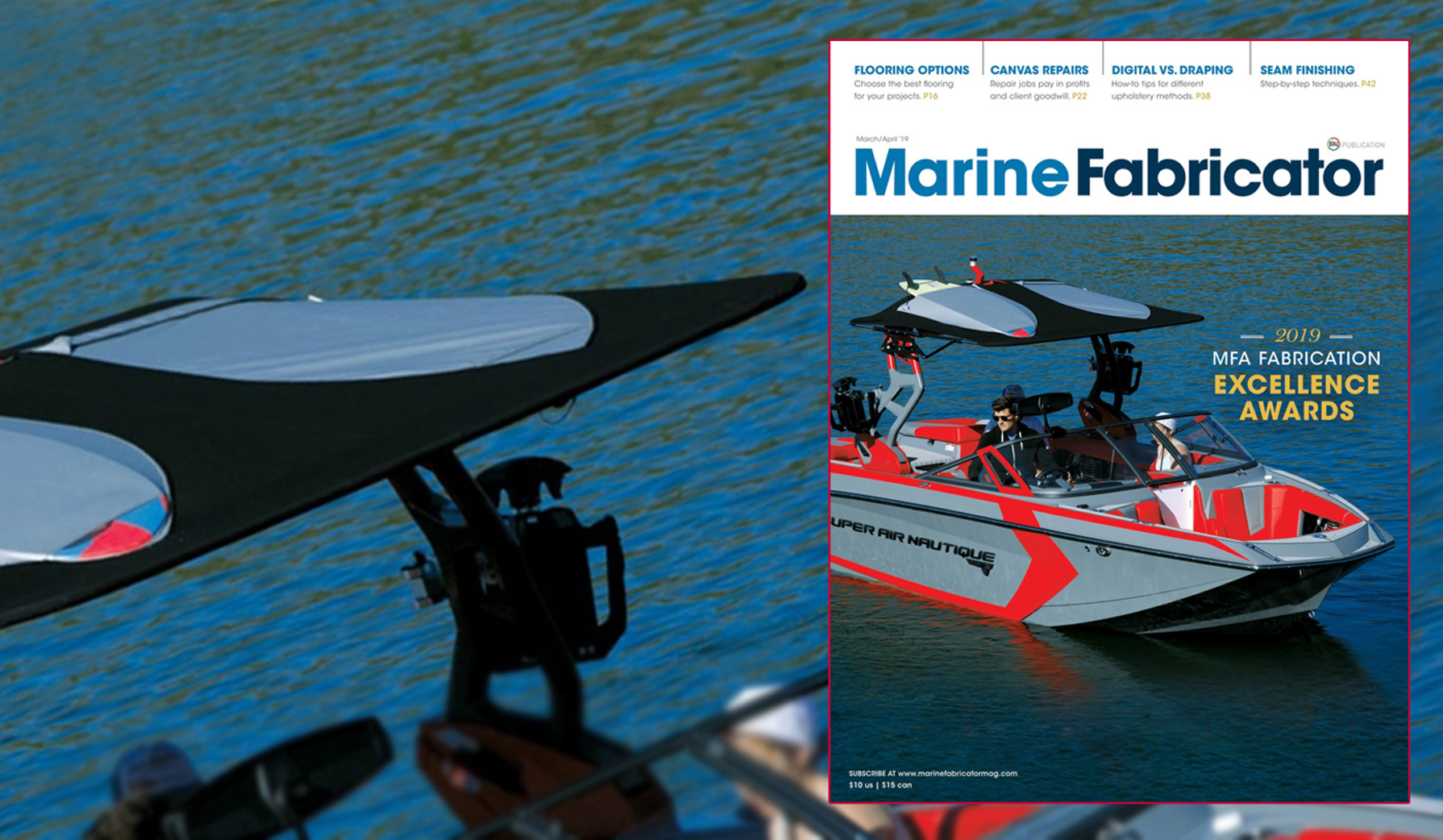 Join Us on April 9th at 11am ET (9am MT) to Hear the Story of This Award Winning Company
About 20 years ago, Justin Jones of SewLong Custom Covers saw the new Gemini hinge and it gave him a great idea. From that idea came the first iteration of custom boat tops for which SewLong is known. SewLong recently launched the third version of its popular folding canopy top, winning the coveted Marine Fabricator Association 2019 Fabrication Excellence Award for Tops.
Join us on April 9, 2019 at 11am ET (9am MT) to hear Justin's story. Find out how his first idea became a product, and how it evolved over time to become one of the top products in the industry. Learn why SewLong prefers RECacril® by Recasens USA as its fabric of choice, and why its tops are so popular with marine enthusiasts.
Don't miss this fascinating and engaging story. Register now.