NAUTIPLUS
Polyester fabric, PVC-coated on both sides and engraved on one side, specially designed for all marine covers, hoods and Biminis.
Product Features
Nautiplus

Sun Protection
Fade Resistant Waterproof
Mildew Resistant

Printable
Wide Variety of Colors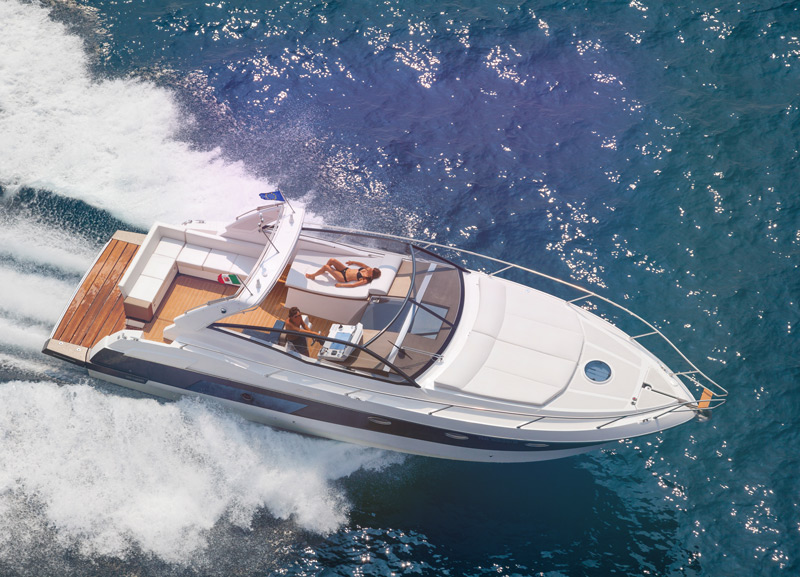 Nautiplus canvas is a fabric made of high tenacity polyester, PVC-coated on both sides and engraved on one side.
Nautiplus is a 100% waterproof fabric with excellent dimensional stability and weldable under normal atmospheric conditions.
Nautiplus is specially designed for all marine exterior covers, hoods, Biminis and winter covers.
PVC Technical characteristics
PVC is a high-strength material, economic and recyclable, with low thermal conductivity. That's why PVC canvases have become a widely used material in many different industries. PVC tarps are used in textile architecture, truck covers, covers for pools or ponds, awnings and in all other applications requiring waterproofing, high tensile resistance and durability.
Technological advances in fabric development allow PVC fabrics to have high strength and flexibility, but with a weight-to-surface ratio lower than other materials.
RECASENS PVC Technical fabrics are tested and proven products — both the mechanical properties and the color are highly resistant to weather, decay and fading.
RECASENS PVC canvases have excellent weldability and are easily printable.
For 5 years after installation, RECASENS warranty covers their fabrics against decomposition and fading only, for regularly maintained fabrics under normal use and environmental conditions.
RECASENS will either, at its discretion, replace free of charge or reimburse the invoice value of the section of fabric recognized as faulty, excluding any costs or any other compensation for any reason whatsoever.
The warranty does not protect against any damage due to abuse, neglect, vandalism, burns of any kind, fires and natural disasters.
Consequently, the warranty excludes the following damages:
Faulty maintenance or the use of unsuitable products or instruments: no detergent, chemical product or solvent can be used, NOR any scraper or other instrument that may damage the surface.
Defects due to the aging and normal wear of the fabric.
Atmospheric or phytosanitary pollution.
Soiling caused by animals.
The repair of damage or defects in the fabric resulting from accidents or negligence not attributable to RECASENS or resulting from force majeure.
Faulty assembly or handling by the user, the projection of various products, hanging objects on the fabric, falling objects, bumps, road accidents, vandalism, burns from cigarettes or other sources, and fire.
Lightning or unusual climatic or environmental conditions.
The warranty excludes the cost of any mechanical device (hardware, mechanisms, structures, etc.) as well as any cost of manufacturing, assembly and installation.
The warranty takes effect from the date of installation of tops, covers or any other product made with RECASENS canvases.
RECASENS canvases are a component of the final product. If you detect any defective fabric, please contact the installer or distributor from whom you purchased the product.
Maintenance of PVC Fabrics
RECASENS fabrics are easy to maintain. The fabric surface is non-porous plastic, making it difficult for dirt to adhere to it, and easy to remove any dirt that does accumulate.
Dirt accumulation can damage the PVC canvas finish, causing accelerated deterioration. It is recommended to periodically clean the canvas to prevent decay and mold growth.
For effective cleaning, sponge off the fabric using soapy water and then rinse with clean water. Let the fabric dry fully tensioned.
We recommend using neutral (non-ionic) and a low percentage alcohol detergent. Avoid using highly acidic or highly alkaline detergents and do not use solvents or bleaching agents such as bleach or hydrogen peroxide.
To avoid damaging the canvas finish, do not use chemicals or abrasive brushes or cleaning systems using water jets at high pressure.
Technical features and Catalogs